Top 4 takeaways from NAB 2023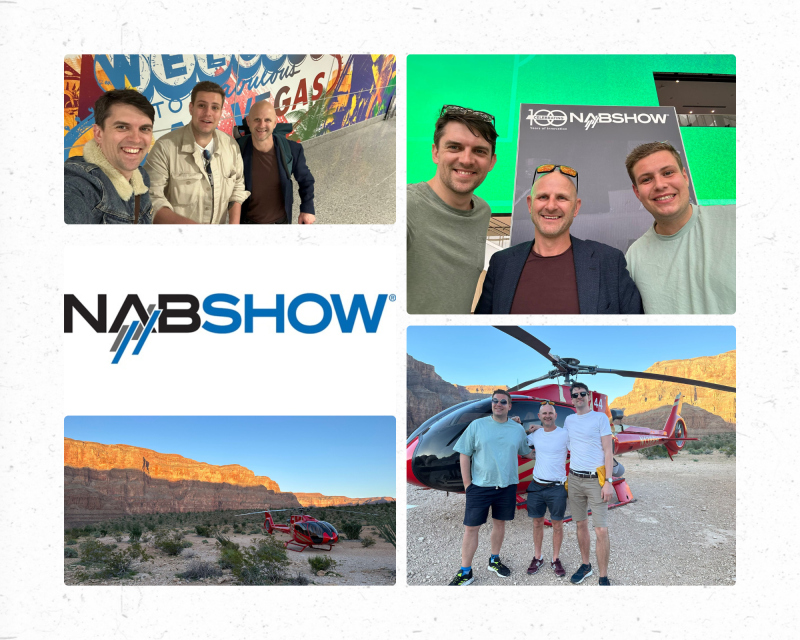 The Hollbridge team are back in Brighton, having adjusted to the time zone as well as the rain, and we are now working on a number of new roles for clients, which we brought back from a very successful NAB 2023. The year had started with some larger layoffs in the Tech industry and fears around the world economy. But at NAB the Video and Broadcast team met with over a hundred industry representatives and the confidence in the economic stability of the market is back.

Here, Consultants Nick Mackmin-Wood, Harry Lestrange and Hollbridge Director Peter Holland share their main takeaways from this year's show.

Good vibes dominate
"The Confidence in the economy seems to be back", says Consultant Nick Mackmin-Wood.
Hollbridge Director Peter Holland agrees: "Not one mention of any kind of downturn either generally or across the Media and Tech markets." Consultant Harry Lestrange adds: "A large portion of companies that I met up with actually had very good last year and first quarter 2023."

Jobs, jobs, jobs
Based on a rising confidence in the economic situation we have seen an uptick in opportunities by key and new clients. "We walked away with many active roles to work on AND even more upcoming openings. This shows confidence in the market from companies," says Peter Holland. Harry Lestrange noticed a specific trend when discussing roles at the conference: "A lot of companies value hybridized skill sets more than they used to, a lot of them are looking for talent that is technical yet commercial."
3. AI & Virtual Production
"The future of technology and more specifically TV and video is geared toward ease for the consumer. This is why AI companies and technologies that attract and retain users are succeeding.", says Peter. Nick saw similar trends for AI and the Virtual production market. "There seems to be a big and continued push on the Virtual Production, Extended Reality (XR) & AI front, giving rise to new(ish) players in the market - their stands were drawing a lot of attention."
4. APAC & LATAM - time for growth!
Harry feels that the demand is growing especially for new teams in the APAC and LATAM markets. "There is a push to hire new talents for APAC and LATAM who are well versed with the video, broadcast and OTT industry. The interest has definitely gone up compared to previous years, catching up with the recruitment activity we have seen for EMEA and the US."
Share