The top differentiators between hiring in the USA, APAC and Europe within Broadcast Media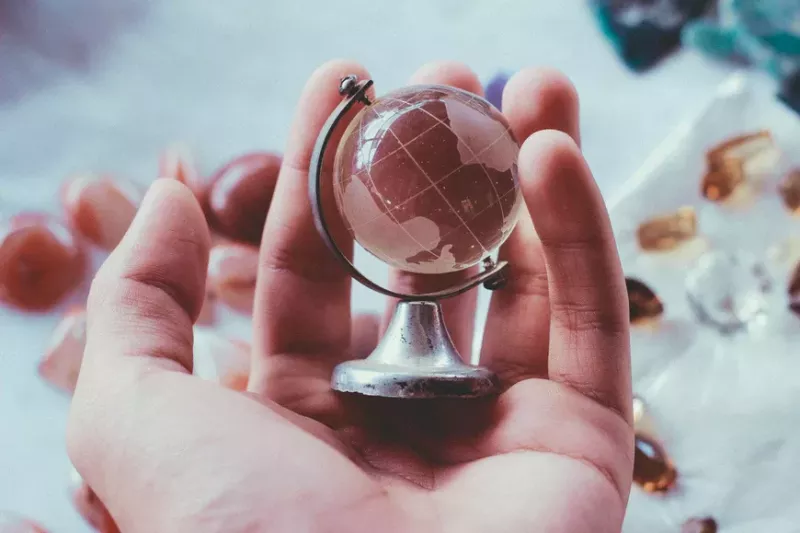 One of the most exciting aspects of being a global recruitment company is being able to support our clients in growing teams in territories new to them. Broadcasting and video streaming has no borders and the same counts for the advance of technologies. If you have a great product, you will want to sell it internationally. If your company reaches a certain size, you will need the support of local teams who are more familiar with the markets and regions into which you plan to expand.
So, if you're thinking of growing your team abroad within the Broadcast Media field, look below at some of the key differentiators between working in the USA, APAC (Asia Pacific) and Europe.

Salaries, Sales Targets and Bonuses
In the United Kingdom and across Europe senior level salaries usually take the form of a 70/30 split or something similar. That's 70% base salary and 30% OTE (on-target earnings).
However, across the pond in the USA salaries often adopt a 50/50 split. This means half of the salary will be dependent on a sales individual's performance throughout the year. Additionally, American employers may also offer a sign on bonus, or guaranteed OTE for a percentage of the year.
APAC countries tend to propose a range of salaries. Some are similar to those we might see in Europe but more often than not, you can expect to be offered a salary with a 50/50 split, similarly to roles in the USA.
Benefits
When it comes to company benefits, Broadcast Media jobs in Europe tend to come with a pension plan, usually offering between 3% and 8%, an annual bonus scheme which is often dependent on company performance, and, at times, a health insurance plan. These insurance plans can be solely for the individual but can also extend to an employee's family.
Over in the United States, we usually see something called a 401k plan. Similarly, to the pension schemes we see here in the UK, the 401k plan is a retirement savings plan offered by employers that includes tax advantages to the saver and is named after a section of the U.S. Internal Revenue Code. This plan includes contributions that tend to be a little higher than what we see in Europe, with rates between 5% and 10%. It can also incorporate healthcare which can help the employee avoid large medical bills in the case of an emergency.
In APAC countries, pension and healthcare are usually understood to be organised and funded externally by the employee. However, this is often compensated as part of the salary. A car allowance and schooling allowance, for employees with children, are also often negotiated as part of the salary package.
Work Life balance and corporate culture
Even with new worldwide hybrid work from home vs office models (due to COVID-19), company cultures still vary drastically across the globe. Factors such as medical insurance and holiday allowance differ across continents, so it's crucial to find the right fit for your lifestyle.
Across Europe, employees are usually expected to work between the approximate hours of 9am – 6pm. Employers will rarely expect staff to work outside of office hours unless for a specific reason, such as calls overseas. In terms of holiday allowance, this usually consists of between 28-30 days holiday and the minimum allowance in the UK is legally 28 days. Within Europe holiday culture differs as well – with Scandinavian companies half closing for business over the summer months and expecting their employees to take a chunk of their holiday allowance at during this time.
In America, employees are expected to be much more available outside of regular office hours. Staff are often expected to be available for early morning calls from 6am. You can also expect fewer days of annual leave. In fact, employers are not legally required to give any paid holiday allowance to their staff. However, many American companies will offer ten paid days holiday with an option to also take unpaid leave when necessary.
Similarly, to the US, workers in APAC counties are often expected to be available for early morning or more often late-night calls, namely due to time zone differences. Here at Hollbridge, we've often had calls with candidates in Asia at 10pm local time. For annual leave, APAC countries typically offer anywhere between 10-30 days of paid holiday, but this varies from country to country. In South Korea, its common to be offered only 15 days of paid holiday whereas in India, employees can usually expect 24 days of paid leave per annum.
Travel
Finally, travel requirements will differ in various parts of the world and will usually be outlined in a travel percentage. But what does this travel percentage translate to? It means an employer expects a team member to be traveling, or in cities other than at the company's HQ or in the local office, for a specific percentage of their working days. For a 50% travel percentage, you can expect to travel for five days for every five days you spent at company HQ or working at home.
In Europe and in APAC counties, this travel percentage is usually between 30-50%. In the USA, this percentage can be as high a 50% - 80%.
If you're interested in growing your team abroad, get in touch with Hollbridge now to discuss our latest opportunities. Bon Voyage!
Share