Negative Glassdoor Reviews and What You Can Do About Them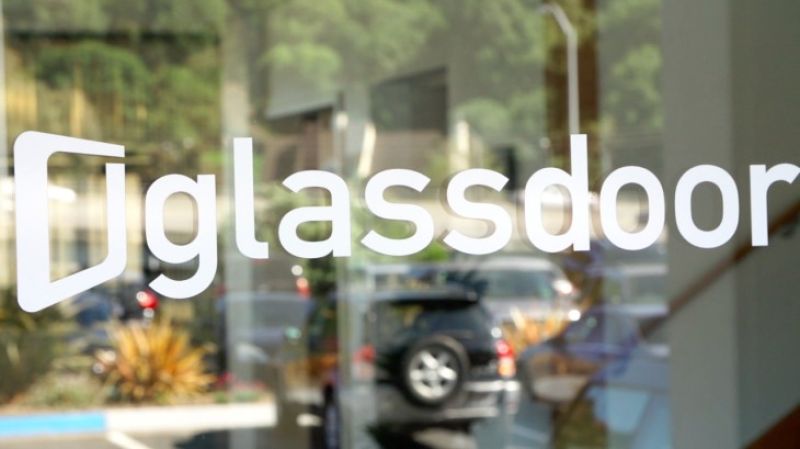 As a recruitment company Hollbridge has a deep insight into the decision process of candidates, especially when it comes to accepting offers for a new job, or a new company.
Candidates share their concerns and last doubts with us in a way they would not necessarily do with the client's internal team. Afterall, trust is one of the crucial factors in any relationship, particularly when it comes to candidates and recruiters.
Client reputation in the industry is one the key attractions that draw candidates to join a new company. One of the topics that come up very regularly are Glassdoor reviews. Today we live in a culture where there are few places to hide, especially on the internet.
If you can review the barrister who made your morning coffee within a couple of clicks, you can be sure you can review your current or previous employer.
Which is of course, Glassdoor - the "TripAdvisor of company culture".
There are so many pro's to this platform. We get insights into companies that we would never have been able to see 5-10 years ago. You can compare salaries, see real-time employee experiences, even see pictures of company events and team activities. You can get a feel for a company, beyond a cursory glance at their LinkedIn and perfectly curated Instagram.

However, Glassdoor has also opened the opportunity for a 'warts and all' view too. Reviews from scorned ex-employees, Senior Leaders called out for poor management and competitive salaries shared and compared like top trumps. It truly is a Glassdoor view into a company, and there is no place to hide…
So what happens when it goes wrong?
If negative reviews outweigh the positive or the few negative ones raise concerns that are deal breakers, we need to step in and have at times very honest conversations with the client. In those it becomes clear how much more personal these employee reviews can hit in comparison to the review of a begrudged customer.
It's not all doom and gloom though, in the post below we will give you an insight into the type of advice we usually give our clients during these conversations. On how to react to negative reviews, learn from them and ideally put changes in place to avoid them in the future.
How can a negative Glassdoor review harm your business?
Your business risks taking double damage for every negative review you receive.
Why?
Because a bad review can harm your image as an employer and your brand image as perceived by your customers.
Damage to your brand
You are only ever one viral story away from having to wade through a quagmire of negative press. Stories shared on one platform – such as Glassdoor – can quickly spread through multiple social media channels and gain media pick up.
One bad story about how you treat employees could make your customers turn away from your product or service. Depending on the severity your business contacts might even disassociate themselves from you.

As a very current example, you can see what happened to BrewDog recently Former BrewDog staff accuse craft beer firm of culture of fear.
Always remember — it's much easier to tarnish your reputation than it is to build it back up again…but there are ways to mitigate this, and to handle these situations constructively.
Read on to find out more.
Damage to your reputation as an employer
A recent survey by Indeed shows that 83 percent of job seekers are likely to decide where to apply based on company reviews. The study also showed that 46 percent would carefully consider your reputation before accepting an offer
This number stands for company reviews in general but for company culture and an insight into how employees feel about company culture, Glassdoor is the go-to platform – especially if you lack personal contacts in the company that could give you advice.


So you can see how each and every negative review that lands on your Glassdoor profile could tip the scale in a recruitment process.
On the other hand, I feel it is important to highlight that if your company culture is extremely good and your employees feel valued and happy, Glassdoor can be a very powerful Marketing and recruitment tool.
So what can you do about negative reviews?
Your path away from negative reviews starts with understanding why people feel compelled to write them.
If you have ever left a negative review, chances are you did so because you were dealing with a business that treated you poorly. Or maybe they didn't resolve a situation in a way you felt was fair or timely.
Your employees are no different — their reviews are a direct reflection of how you and your business engage with them. And this is true whether you think their reviews are fair or not.
A word to the wise — some people choose to leave negative reviews during the hiring process, so always treat with respect those who come into contact with your business. Not only that, if you are repeatedly getting negative feedback about the hiring process, then perhaps it's time to review your candidate experience.
Actions you can take if you receive a negative Glassdoor review.
You can reply to Glassdoor reviews as an employer or company. Resist the temptation to jump in and defend yourself, Glassdoor is not the place to air out any laundry, or indeed fight fire with fire. In doing so you could legitimise the criticism whether it's valid or not.
So, instead, take stock and find different ways to respond as a business. There are two ways to do this:


1. Be reactive
If the review makes legitimate points, the best thing you can do as a business is learn from it.
Even if your immediate reaction is to disagree with the review, really stop to think about what it says. What point is the reviewer trying to make?
Was there something you and your business could have done differently to prevent things from escalating?
Don't forget, you can always politely engage the ex-employee (assuming the review isn't anonymous) and ask them directly.
Once you've identified the problem, then take steps to stop things moving to the point where an employee feels a bad review is their only recourse.
2. Be proactive
Do away with the need for negative reviews altogether by engaging with your current employees and those leaving your business.
Foster an environment of openness for current employees. You want them to feel they can express their concerns without having to take to Glassdoor to vent their frustrations.
And give staff leaving your business plenty of opportunity to say what they might not have said while employed. Getting exit interviews right is especially important for this reason.
Then incorporate everything you learn from the above into the way you work.
On the flipside, if you've got particularly positive relationships with old members of staff, reach out to them. Ask them if they'd be happy to let others know, via Glassdoor, how they felt about working with you and your business.
Use employee feedback to your advantage
It's hardly news that data is behind the most successful businesses. You are almost certainly using data to grow and operate your own business.
But very few companies have made the transition to using data when it comes to tracking and developing company culture through anonymous employee surveys. Some do them only when employees leave, talent that they might have been able to retain if they would have a more open feedback culture
There are plenty of digital tools that let you discover more about the one element of your business that helps it grow the most — the people you employ.
We've curated a list of three of the top tools for the job:
Silicon Valley giants like Airbnb and Slack use Culture Amp.
It will even tell you what you can do to transform your company culture based on your own unique data.
WeThrive offers similar functionality but is big on increasing productivity through employee wellbeing.
It has extensive science-backed employee surveys to get you off the ground. Then it's all about ongoing monitoring to "identify issues before they become problems".
Gallup's focus is on developing your management teams to help shift culture and performance throughout the rest of your business. But they also offer analytics around employee engagement, wellbeing and so on.
Getting outside help when recruiting
In the end, no matter how positively you engage employees and live up to their expectations, negative reviews are inevitable.
You might not get many, but the ones you do get are there for potential candidates to see.
So it's important to help job candidates see the broader context in which a few negative reviews might sit. A recruiter can help here.
An independent third party like a recruiter can help candidates understand your business for what it is. They can help draw a candidate's attention to the reality of your business, rather than have them imagine what you might be like based on a bad review.
This is something we have extensive experience with here at Hollbridge, and if you want to learn how that works in practice, get in touch.
Share