How to structure a killer CV / Resume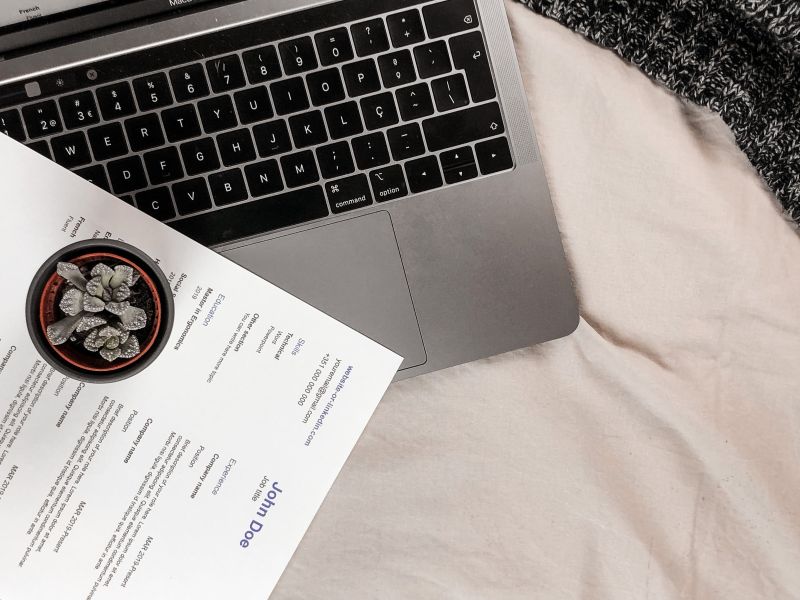 Working in Broadcast and Video Streaming we thoroughly understand the digital world we live in and, as 'old fashioned' as it may seem, a good CV is still very important when searching for a new role. Most of our clients still ask for a CV when we introduce them to candidates.
So, what does a good CV look like? Based on over a decade of experience, we have boiled it down to a few important rules which a good CV should follow. Read on to find out more.
Take your time to adjust your CV for the role you want to land
We always recommend to tailor your content to suit the role you're applying for, which will ensure you include only the most relevant aspects of your career history.
If certain skills are required for the job, highlight the ones that fit your profile at the top. If a certain part of your career will make you stand out – highlight that higher up, even if it would usually end up on the second page of your career history. If an achievement that you would usually not include would impress on this occasion - highlight it. You get the idea.
Context – How to make your content tell the story
One of the most important sections is your career history and within it a short explanation of each company you have worked for. This is particularly important if somebody from outside your specialist industry may be reading your CV.
A company name may be familiar to you, and those in your field, but a hiring manager may not be as familiar with them. Therefore, a short summary of the company and the role you held there will help the employer gain a better understanding of you.
Also, take care not to include your entire life story. Instead, think of your achievements like a sitcom recap – only include the most important parts of the story so far.
Key achievements – highlight what makes you stand out
Key achievements are an amazing way to stand out and get the value you could add across. You can place these near the top of your CV so that the reader immediately notices them. Similarly, you can also focus on any desirable skills you have developed, particularly if they are specific to the role you are looking to secure.
If your background is in sales, you can include any key clients, big deals or any increases in sales percentages etc.
Or, if it is technical, you should state any key technologies or platforms you've worked with and what this might translate to in terms of value or money that was saved, or earned, because of this technology and your involvement in the project.
For leadership roles, you could mention the size of the teams you managed or the strategies you implemented and what they achieved.
15 Second Rule – Layout and hierarchy of information
Keep your content as concise as possible so an employer doesn't lose interest. Remember, they will have a large volume of CVs to get through, so make sure yours stands out and your content can cut thought the noise.
When reviewing your content and layout, a general rule of thumb is to allow the reader to scan your CV and understand your profile within 15 seconds on first glance, and after 1 minute upon further reading.
The key to a good CV layout is to make sure its easy on the eye. By this, we mean everything needs to be neatly headed and spaced. Use a consistent formatting to highlight key achievements, company names, CV sections etc. This will help anyone reading your CV to find the information they are looking for.
When it comes to the hierarchy of information, ensure the most important information is at the top of your CV and don't forget your contact details. If a hiring manager has to read through pages and pages to find your skills or achievements, they may decide not to bother. After all, they will have many CVs to get through.
Finally, try to keep your CV to two to three pages in length. Any longer and a potential employer may not have the time to read everything you've included.
We hope you've found this guide useful. If you have any questions, please don't hesitate to get in touch with Hollbridge and one our experts will be happy to help.
About Hollbridge
At Hollbridge, mid to senior level recruitment on a global scale is what we do best. From senior individual performers to board-level appointments, Hollbridge successfully sources talent across Broadcast, Online Video Streaming, OTT and Video Delivery spaces.
Share