Broadcast Media & Streaming jobs - the most sought after skillsets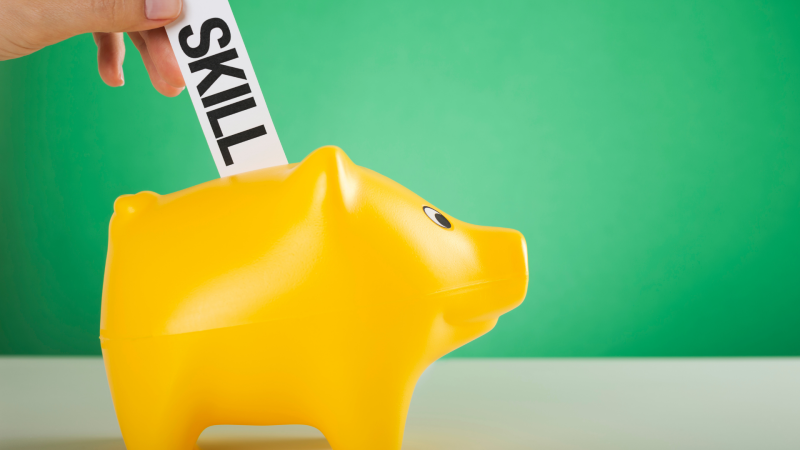 The Broadcast Media and Streaming industry is a fast-paced and ever-changing market. It's constantly evolving to meet consumer expectations, platform and usage demands and to keep up with the rapid changes we're seeing around the world.
As this digital landscape adapts and grows, so does the need for top talent. So what skills are the most relevant in such a disruptive market such as Broadcast Media and Streaming? What should employers be focusing on when it comes to hiring for Broadcast Media and Streaming jobs?
Adtech
Short for advertising technology, Adtech can be used to describe a range of software, digital tools and platforms that help broadcast technology companies strategize and deliver their linear and digital advertising efforts. Talented technical and commercial candidates with a thorough understanding of the tools and technologies available, and how these can be utilised and implemented, can help set a business apart and get ahead of competitors. This could include knowledge and experience in Video Adtech, Dynamic Ad Insertion, Programmatic and Addressable Advertising.
Adtech skills in Broadcast and Video Streaming are desirable as the area is relatively niche. This means finding a candidate with the right mix of these skills can be challenging, but well worth it.
Solution Architects
Solution Architects often evaluate a specific need or problem within a business and then develop and integrate solutions, systems or product platforms to solve it. Candidates with strong video platform or media workflow experience who also have a background in web services and software development are highly sought-after within the broadcast and media streaming space as they can assist and guide development teams to build strong, future-proof solutions and platforms.
Candidates with these web services and API development skills are highly desired and really stand out from the talent pool. Their mix of media and software development skills sets them apart as many other candidates have entered the video market in purely technical roles, often via a broadcast or system engineering route.
This also means candidates with this depth of specific knowledge and experience can be expensive. They are extremely sought after and understand their value. For companies looking to recruit, it's worth considering paying the higher salary or utilising contractors for such a unique set of skills. Find out more about salaries in the Broadcast and Streaming Media marketing, see our recent blog post here.
Top Sales individuals
Candidates with a strong sales background are rife in the industry, but individuals with non-traditional, specific skills are much more difficult to come by. These candidates will have experience in OTT/ OVP, Video Streaming, Video Analytics, Metadata and Content Discovery, to name a few.
Due to the constant adaptation and innovation in the field, new technology is always being developed and similarly to Adtech and Solution Architects, top candidates in this area are recognisable by their understanding of latest technologies. A good sales individual will also not usually have jumped from role to role. Instead, they will have had longer and more successful stints at companies and will have hit their targets and will have been subsequently rewarded.
In addition to this, candidates with a sales background who can also grasp and implement the latest technology and can offer a technical or Pre-Sales element to a sales role can be difficult to come by. These individuals are so desirable that they usually have their pick of employers. Naturally, they may tend to gravitate to the most reputable firms. For other companies, this means they can be difficult to attract.
As experts in the Broadcast Media and Streaming fields, Hollbridge understands what employers look for in a new hire. We also recognise what motivates top talent to make a move. If you have any questions about desirable skills in this field or want to know more about what to look for in a candidate, please don't hesitate to get in touch.
Share