How Broadcast Trade Shows Are Innovating Their Way Around Global Lockdown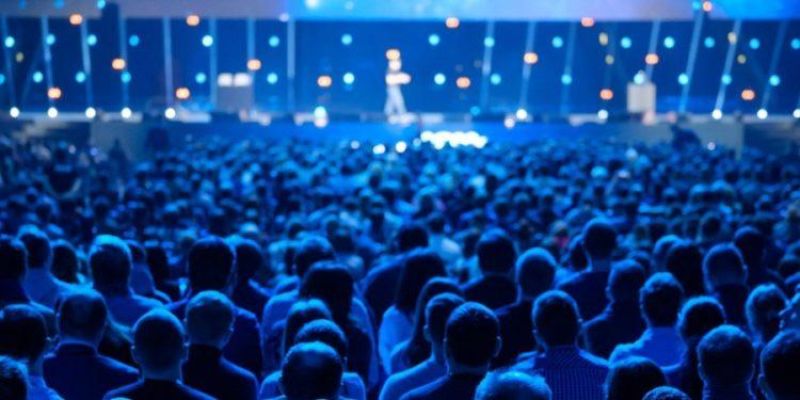 Trade show shutdown
Covid-19 has forced the cancellation of major events all over the world. Concerts, conventions, even the 2020 Olympics have been pushed into next year.
Broadcast and tech trade shows face the same problem, with shows like MWC cancelled outright.
But some in our industry — an industry at the cutting edge of digital technology — have chosen to innovate their way around the problem.
Shows like NAB, IBC and BroadcastAsia decided that they weren't going to let the international lockdown get the better of them.
Cancellation vs. innovation
Let's take April's NAB Show as an example. Imminent cancellation bore down on the event organisers. But they refused to admit defeat — shutting up shop simply wasn't an option.
Instead they made the best of a difficult situation, organising a slick online-only event that will almost certainly impact the way we host trade shows moving forward.
Here's how they did it —
NAB's organisers realised they had what they needed right in front of them. They saw that the digital tools already helping us to communicate remotely could be used to host a trade show online.
It was as simple as using Zoom to livestream talks and sessions that would have otherwise taken place in person.
Registered attendees simply logged into the NAB Show website and started watching.
They recorded the livestreams too. This meant they could offer on-demand content after the fact. You can still access most of April's NAB Show sessions on their website today.
But what about the show floor? What about the exhibitors? No problem — the event organisers developed an online Exhibitor Marketplace. This gave attendees an online space to, in the words of NAB, "connect with company representatives to continue to get business done."
The final piece of the puzzle was what they called the Resource Library. The library gave attendees exclusive access to whitepapers, eBooks, guides, and research reports published by industry experts.
One obvious downside
Let's be clear. Attending an online-only trade show isn't the same as attending in person.
There are downsides to the digital format. The most notable being the absence of in-person networking — one of the big draws of an international trade show.
But just because you can't network in person, doesn't mean you can't network at all.
This shouldn't be a surprise to you — online networking is already a thing. We've been connecting with business partners using Linkedin, Twitter and other social channels for over a decade. When you attend an online show, networking is as simple as looking for their official @handles and #hashtags, then joining or starting a conversation.
The impact on recruitment
Without in-person networking, finding talent will be more challenging.
But if you were open to scouting new employees at this year's trade shows, all is not lost. It can still be done, but it's worth making your life easier by getting people with experience to do the heavy lifting for you.
Hollbridge (that's us) will grant you access to an active pool of the industry's best candidates. You can learn more about our process and how it will help you find the perfect fit for your role by clicking here.
Which upcoming trade shows can you digitally attend?
At the time of writing, the two major digitally-hosted broadcast trade shows this year are IBC 2020 and BroadcastAsia.
Conveniently, IBC already has a platform for hosting digital content — IBC 365. They're going to put it to full use when the event takes place between the 11th and 14th of September. You can sign up to IBC 365 for free in advance of the event and get access to historical webinars, opinion pieces, whitepapers… You name it.
BroadcastAsia is taking the bull by the horns and actively taking bookings for what they're calling 'virtual booths'. There'll be digital events, live Q&As, and podcasts among other content. You can find more detailed information on this page, and the event itself is due to take place between 29th September and 1st October.
The future of digital trade shows
We've seen that digital trade shows can be done and done well.
Will they replace traditional in-person trade shows when lockdown is a distant memory? Probably not.
But you can bet your last penny that trade shows will turbocharge their online content efforts from now on. You'll see more livestreams and on-demand content than ever, and that's a good thing for all of us.
Want more insight into Covid-19's impact on our industry? Read our article on how lockdown is fast-tracking digital recruitment.
Share