FIVE Main Takeaways from NAB Show 2022 - A Recruiter's Perspective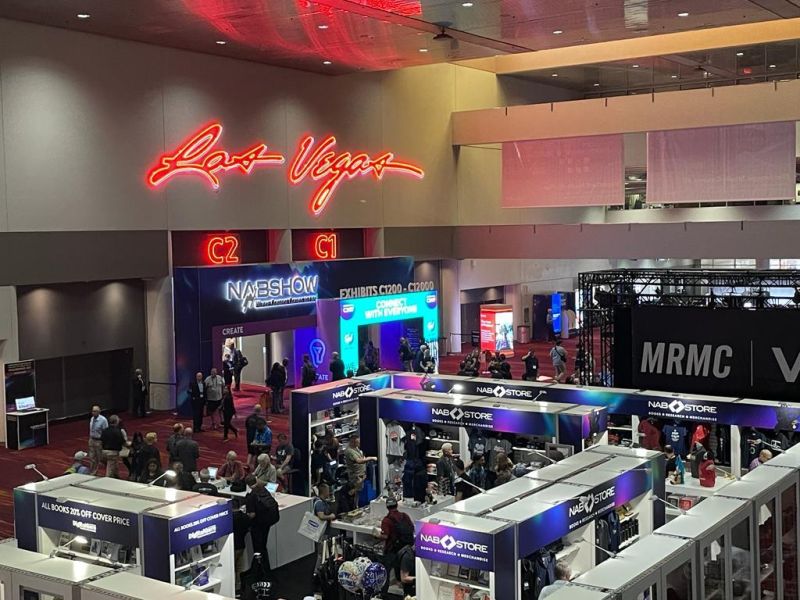 As a recruitment company specializing in the Broadcast and Video Streaming markets, we attend two main events each year - the IBC in Amsterdam and NAB in Las Vegas. Last week, after two long pandemic years, we went to our first conference since the start of COVID. During this time we were able to arrange a lot of interviews for candidates and also some impromptu meetings, connecting our clients and candidates with each other. Here are our main NAB 2022 takeaways from a recruiter's perspective.
Market fragmentation
One of the hottest topics is the current struggles for companies like Netflix and subsequently how fragmented the future of OTT / Video Streaming will continue to become. There were more opinions on this than Tesla Cars driving the Loop in Vegas this year, but electric cars aside it's important to be anticipating how the video streaming (job) market will develop if bigger companies are scaling down or making big strategic changes in the future.
Hot market for candidates
The market has been extremely candidate driven for the last six months or so - it's what they call a 'hot market'. With this more companies are waking up to the realization that even with Hollbridge's help, more has to be done in the current climate to convince talent to consider a new opportunity. Who is interviewing who at this stage?
Acquisition, acquisition and acquisition
So much has changed in the last two years: Telestream taking over Sherpa Digital Media, Masstech and Ecodigital and others all within a 12 month period! Brightcove acquiring Wicket Labs, Sony taking over Nevion and Synamedia taking on ContentArmor. Comcast going for Sky, WarnerMedia for Discovery and Amazon acquiring MGM Studios. Viacom securing CBS, Disney taking on parts of Fox and AT&T going for Time Warner.
From a recruitment perspective this means new landscapes and challenges. Following any acquisition there is always a time of consolidation, often followed by either redundancies and/ or growth in new areas. This brings opportunities for recruitment organizations, such as new partnerships, as well as the challenge to get familiar with new areas of the businesses.
Is a major booth at a conference necessary?
A major stand at a conference seems less and less necessary. While in years back 90 percent of meetings we had were at company booths in the conference halls, this year only about 60 percent were. The rest took place in meeting rooms both on and off site and at the Wynn or Encore which seem to be the new fashionable 'NAB Hubs'. People distrusting whether the event will happen and therefore waiting until the very last minute to book will have played a major role in this. However, these more 'relaxed' types of meetings seemed to really work well. So will companies go back to spending big money on impressive stands moving forward?


Face to face meetings rock!
There is nothing like a face to face meeting. Video calls were a godsend during the pandemic but conversations are just different (and better) when you can share a story, a joke, industry knowledge or even a meal or a drink in person. Conversations are more direct and the limited time windows of the conference floor (or a meeting room at The Wynn) lends itself to short but concise exchanges of ideas.
About Hollbridge
At Hollbridge, mid to senior level recruitment on a global scale is what we do best. From senior individual performers to board-level appointments, Hollbridge successfully sources talent across Broadcast, Online Video Streaming, OTT and the Video Delivery arenas.
Share